Dayle's
Photos of the Canadian Rocky Mountains
Just a little glimpse!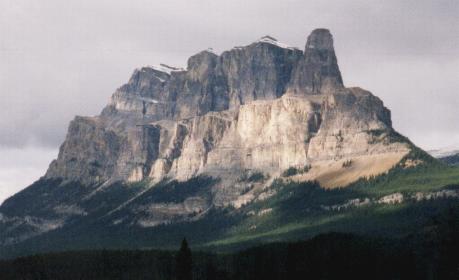 Castle Mountain, one of the the most photographed mountains
in the Canadian Rockies!
Even when the weather isn't perfect, the size and grandeur of these mountains is absolutely incredible.
Early October 1998 and Winter's first snowy dusting.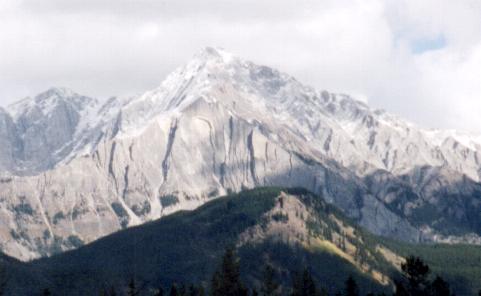 Pure bare rock, upthrust in raw magnificence, not just one
mountain, but hundreds. Each curve of the highway brings
another incredible vista seemingly more striking than the last.
A drive through the Rocky Mountains will leave
an impression that lasts a lifetime.

Photos taken by Dayle, Oct. 1998, all rights reserved.

[ Home and INDEX of Pages] [KELOWNA PHOTOS ]
[MORE ROCKY MOUNTAIN PHOTOS - soon]
The total number of Visitors to this page is